Have you taken the Enneagram personality test? It was created in an effort to have a better understanding of human nature and the psycholog,emotions and behavior of ourselves and others. According to the Enneagram, humans can have up to 9 personalities.You can take a short version of the test here with your favorite person in the world. Let's see if the results make sense to you both…
For this article, I looked for 9 engagement rings that would fit each personality type. Platinum should be on top of everyone's engagement ring metal list. Why? As it is the purest, the whitest, the rarest and the strongest metal, it fits all 9 personalities.
Sponsored by Platinum Jewelry
Type 1
THE PERFECTIONIST
The perfectionist is a square and needs a timeless design. A perfectly cut Tacori princess diamond solitaire on a sleek platinum band would be a great pick.
Type 2
THE GIVER
The giver is a nurturer and always interested in being there for friends and family. A pear-cut diamond engagement ring pointing towards other people is a great fit for this warm personality. The Dorian platinum setting by Marei would be a perfect fit, as it looks like the band is hugging the center stone.
Type 3
THE ACHIEVER
Seeking success, attention and admiration, a type 3 needs a ring that stands out, a conversation piece. This new design by Fana is unique and festive. The mix of baguettes and rounds is both very on trend and reminiscent of vintage engagement ring designs.
Type 4
THE INDIVIDUALIST
Type 4 marches to the beat of their own drum. They will most definitely want an unconventional and alternative engagement ring. For someone who recognizes their path is their own to forge, I picked the Marie ring by Aaryah featuring kite-shaped side stones and named after the famed physicist and chemist Marie Curie.
Type 5
THE INVESTIGATOR
For type 5 who are thinkers and introverts, I picked a Sylvie solitaire with a hidden halo and other hidden details that they only can see.
Type 6
THE SKEPTIC
Always prepared and thinking about their next step, skeptics will want a traceable diamond engagement ring that withstands everyday wear and tear. That's why I picked a platinum bezel design by Micaela for Forevermark with a nearly colorless cushion diamond center set East-West.
Type 7
THE ENTHUSIAST
Upbeat, optimist and adventurous, a type 7 needs a fun engagement ring with room to grow. I picked this wedding set from Kirk Kara's new Rayana collection because the paisley design is very "boho chic" and the added band could be the start of a collection of stackable bands, to mix and match with the platinum engagement ring.
Type 8
THE CHALLENGER
Challengers are driven trailblazers. They are goal oriented and stubborn. An 8 myself, I picked a lab-grown diamond center. I love that celebrity jewelry designer Jean Dousset is embracing designing engagement rings featuring labs. He recently launched the Oui by Jean Dousset collection, so brides could afford larger center stones on a budget. The ring featured below is named Eloise.
Type 9
THE PEACEMAKER
Always looking for zen, peace, balance and harmony, a peacemaker should pick an engagement ring that reflects these properties. A 3-stone ring symbolizes life's big moments: one's past, present and future. I love that all the diamonds are bezel-set in this Mark Patterson ring which is great for peace of mind. The side pears seem to be pointing towards the right direction in time. It is a very balanced and harmonious platinum ring.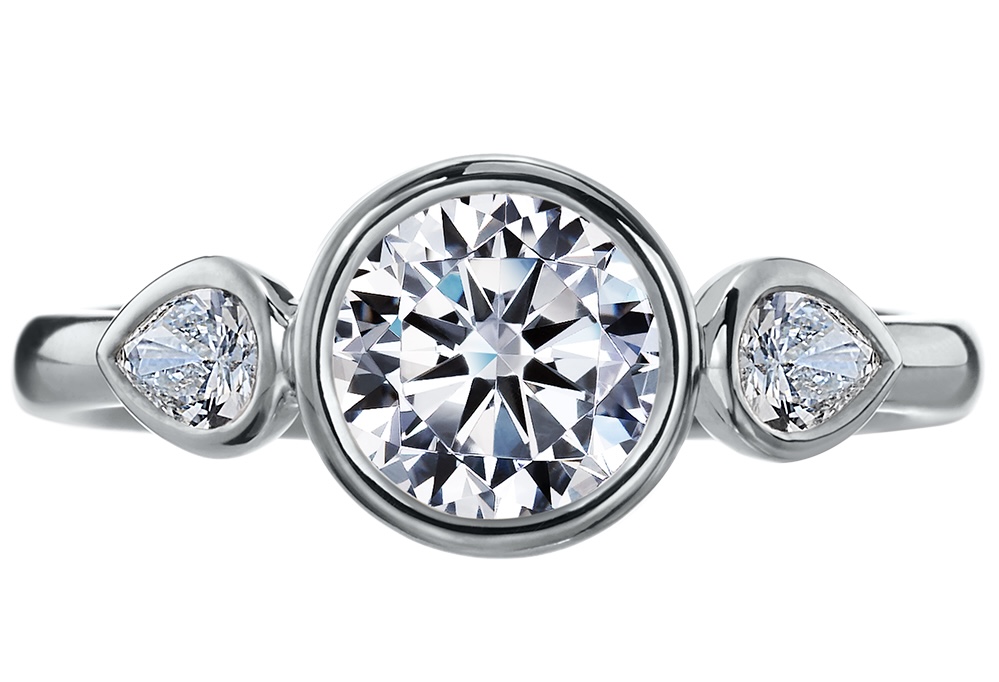 ---
This giveaway is closed, you can still subscribe to our newsletters to get an alert for the next one.
We are teaming up with Platinum Jewelry to give away this gorgeous band. This versatile platinum and diamond band can be worn as a fashion band or as the perfect complement to your engagement ring.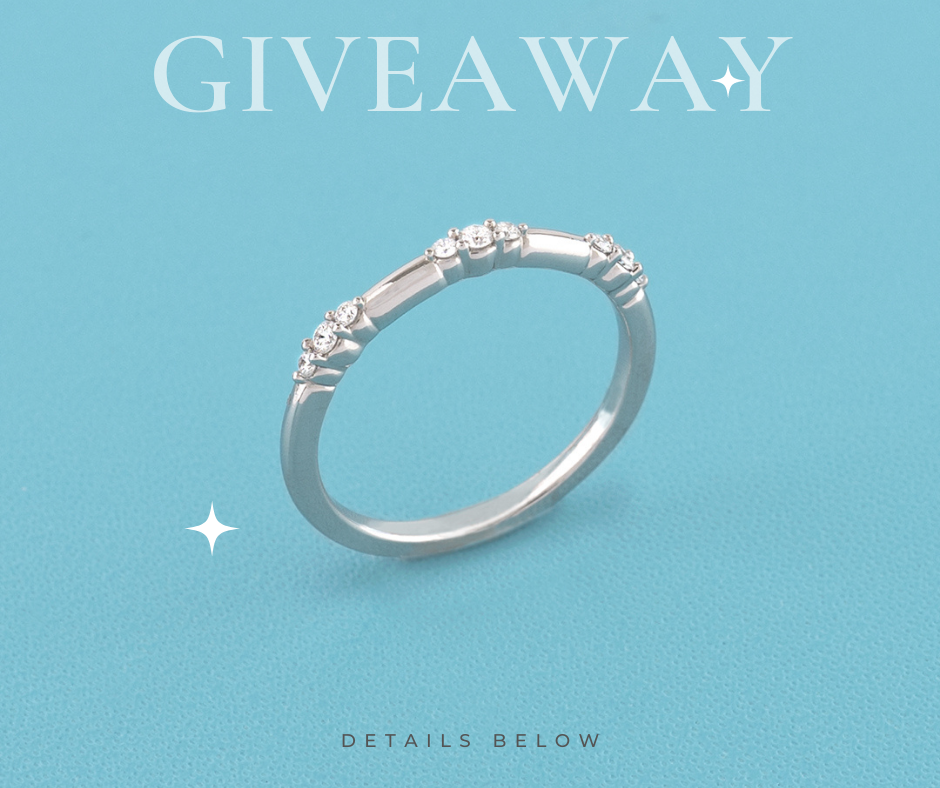 You can enter this sweepstakes 2 ways
Subscribe to the Platinum Jewelry and the Engagement 101 newsletters
OR/AND
Follow these 2 accounts on Instagram
+ tag 3 friends who you think should enter the giveaway below the giveaway instagram posts
This contest is open to US residents 18 years and older, void where prohibited by law. The winner will be selected randomly and win the ring pictured in platinum and diamonds of a retail value of approximately $1,415. The entry period starts November 10 2021 and will end December 1 2021 at 11.59 PM Pacific Time. Winner will be announced within 48 hours after the end of the entry period. This contest is in no way sponsored, administered or associated with Instagram,Inc. No purchase necessary.